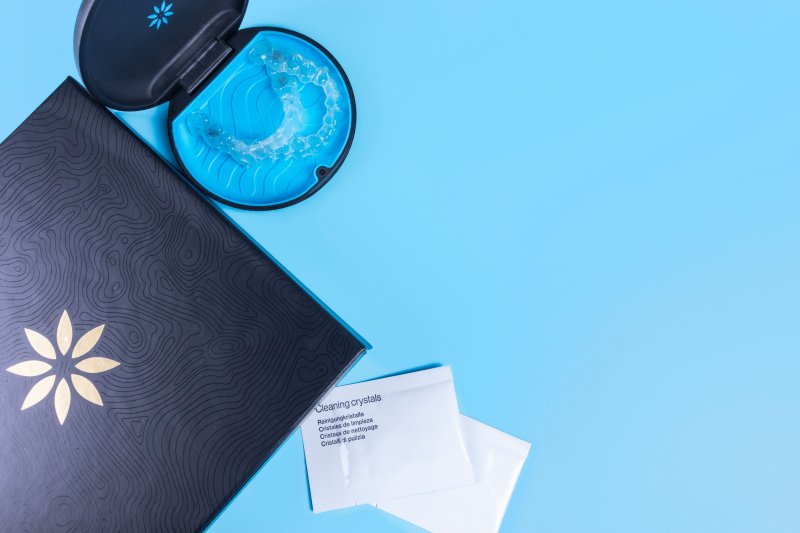 Invisalign has become incredibly popular with orthodontic patients of all ages, and it's easy to see why. They're discreet, there are no dietary restraints, and they tend to get results faster than traditional braces.
As popular as they are, it's no surprise that there are imitators. There are many DIY clear aligner kits on the market now that claim to offer the same results as Invisalign from the home. However, for many reasons, these kits don't work quite as well as professionally administered Invisalign treatments. Here's why you shouldn't try to "do it yourself" when it comes to orthodontic care.
Pre-treatment Exam
Before you get your first Invisalign aligners, your dentist will perform a thorough exam to determine if you're currently suffering from any ongoing oral health problems. The reason is that when teeth start to move, it can exacerbate any issue you might already have. While some DIY clear aligner companies connect you to a virtual dentist, there's only so much that can be done through a screen. An in-person exam from an experienced Invisalign provider ensures that nothing falls through the cracks and that you're completely prepared to start treatment.
Attachments
Many people think that Invisalign is just a little strip of plastic, but that isn't quite true. There are a wide variety of attachments that can make the aligners even more versatile. "Buttons," for example, can be attached to problem teeth, allowing the trays to focus on them specifically. There are even attachments that allow Invisalign to treat under, over, and crossbites.
Most of these attachments require a professional to administer them, which means that DIY Aligner kits won't include them. As a result, DIY kits are less effective, and less versatile, than Invisalign treatments.
Treating Issues as They Arise
It's possible that, through no fault of your own, problems could crop up at some point during your Invisalign treatment. For example, sometimes teeth have trouble moving past each other. This "crowding" can slow the progress of your orthodontic treatment. Most dentists will address the issue by gently shaping the teeth, allowing them to move past each other more effectively. Needless to say, a virtual dentist can't do that.
As you can see, it's useful to have professional assistance during Invisalign treatment. When it comes to straightening your teeth, do-it-yourself may not be the best idea.
About Our Practice
At Boyd & Walther Dental Associates, we want to provide our patients with the best care that dentistry has to offer in a calm, comfortable environment. Our dentists, Dr. Walther and Dr. Boyd, will take the time to give you one-on-one attention. On top of all that, our experienced dental staff will be sure to show you the respect you deserve. If you have any questions about Invisalign clear aligners, we can be reached at our website or by phone at (850) 878-4117.