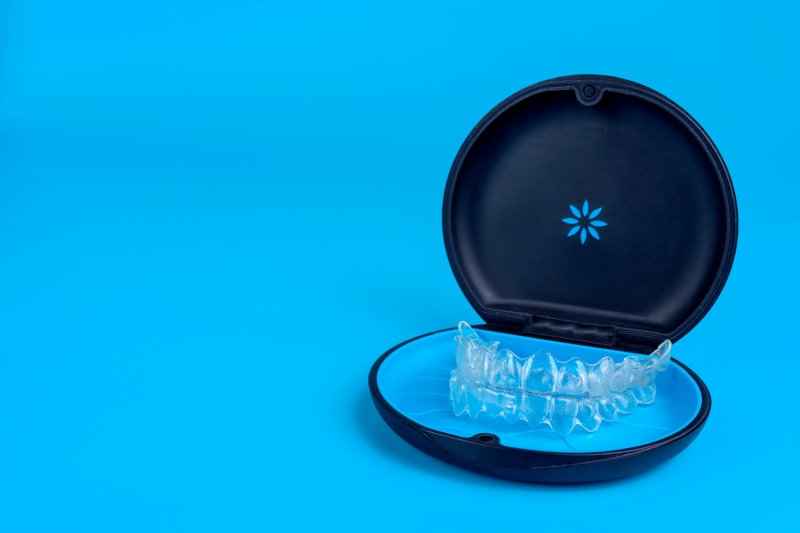 In the past decade or so, Invisalign has taken over the field of orthodontics, offering many things traditional braces do not. The prospect of fixing your teeth with something nearly invisible, that doesn't limit your diet, and that doesn't rub against your mouth is an appealing one for sure. Appropriately, however, there's a lot that goes into having Invisalign that you can't see from the outside. That leaves the people who want to try it with a lot of questions, like:
Will Invisalign Be Painful?
Short answer: yes, for a little bit. Invisalign works by applying constant pressure to gently nudge your teeth into the right place. Naturally, there is going to be a little discomfort. Don't worry – most people say the first week is the hardest, but after that, there shouldn't really be any pain. Stick with it for the first few days, and you'll be happy you did.
How Long Will It Take to Straighten My Teeth?
Invisalign tends to take anywhere from 12-18 months to achieve results, less time than traditional braces. Of course, this depends heavily on what it is you want to have fixed. Minor cosmetic changes, like crowding of the front teeth, take less time than correcting overbites or crossbites. You can schedule a consultation with your dentist to learn more about how long you would need to wear your Invisalign.
How Often Do I Have to Wear My Invisalign?
Most dentists recommend wearing your Invisalign for 20-22 hours a day, as close to 22 as possible. Your teeth are stubborn; they don't appreciate being pushed around. Anytime you take off your Invisalign, they'll start to slide back into their original place. Ideally, you'll only be taking them out when you eat or when they need to be cleaned.
How Much Upkeep Does My Invisalign Need?
Invisalign offers much more flexibility than traditional braces and is significantly easier to maintain. However, staining is common in poorly maintained trays, so doing some upkeep is essential. Here are a few things you can do to stop your trays from staining:
Avoid drinks that can color your teeth, like coffee and wine.

Quit smoking, or switch to an alternative nicotine source.

Brush your teeth after every meal and brush your tray before putting it back into your mouth. Be sure not to use toothpaste when brushing your Invisalign tray, as this can damage it over time.
Invisalign, like wire braces, isn't always the easiest thing in the world to maintain. But its merits are obvious, and if you stick with it, eventually you will have a smile you can be proud of.
About the Practice
With two talented dentists leading our team at Boyd & Walther Dental Associates, it's easier than ever for patients in and around Tallahassee to achieve the smiles of their dreams. At each and every appointment, you can expect a friendly staff, personalized attention, the latest dental technology, and, of course, world-class dentistry. If you have further questions about Invisalign or would like to schedule a consultation to see if you're a candidate, don't hesitate to visit our website or call (850) 878-4117.