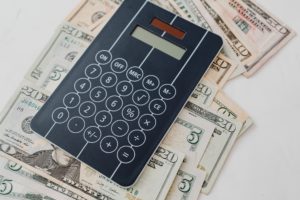 If you've lost several or all of your teeth over the years, or they are beyond repair, dentures can complete your smile. However, you've probably heard they are expensive, but that's untrue. There's not a flat fee for a new set of teeth because various factors affect the amount you'll pay. As a result, you have options to keep dentures within your budget. You can replace your missing teeth, even if money is tight. Here are 4 things that will affect the cost of dentures when budgeting for your new smile. 
1. Preparatory Procedures
A consultation with your dentist is the first step to treating your tooth loss. After examining your mouth, they might find you need a little prep work before moving forward, like tooth extractions or gum disease therapy. If the procedures are necessary for your oral health, you can use your dental insurance to pay a portion of the costs.
2. Type of Denture
Thanks to advancements in dentistry, there are multiple tooth replacement options. Besides the number of arches you're treating, the type of denture will also affect the cost, which may include:
Partial: Prosthetic teeth are affixed to a gum-colored base. It clips or clasps onto your remaining natural teeth to stay in place.
Denture: A traditional full denture has an acrylic base that holds custom-made porcelain teeth. It rests on top of your gum tissue and is held in place with suction or an adhesive.
Implant Denture: Implant posts are placed into the jawbone to serve as new roots. They anchor your denture to the bone for unmatched support and stability.
Your dentist will review all your options to make the best decision for your smile and wallet.
3. Materials
Everyone enjoys saving money, but don't pinch pennies when choosing materials for your new smile. The saying is true, you'll get what you pay for. Instead of focusing on the price, consider the quality and aesthetics of the material. Although you'll pay more, it's money well-spent to benefit from a comfortable, attractive, and durable denture that will last for longer.
4. Dental Insurance
Every situation differs, but it isn't likely your dental insurance will pay the entire cost. However, your benefits can lower your out-of-pocket expenses considerably. Besides covering the consultation and preparatory procedures, your benefits can pay 50% to 80% of the cost of your denture after meeting your annual deductible. Your dentist will work on your behalf with your dental insurance to maximize your policy.
Don't let your financial situation stand in your way of restoring your smile. Your dentist will help you find the solutions you need to replace your lost teeth without spending your life's savings.
About Dr. Ransey Boyd
Dr. Boyd achieved her dental degree at the University of Florida and regularly continues her education to provide up-to-date services. She is a member of various professional organizations, including the American Dental Association and the Academy of General Dentistry. If you're ready to replace your missing teeth, contact our office today to request your consultation for dentures.