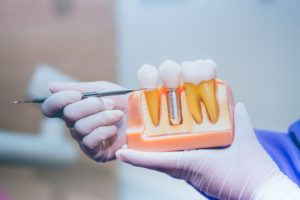 If you've ever lived with one or more missing teeth, then you know it can rob your life of enjoyment. Thankfully, advancements in dental technology over the last five decades have brought an extremely effective and naturally acting replacement option – dental implants! You might associate tooth loss with a more mature crowd or a certain type of demographic, but the truth is that it is no respecter of persons, and you may be surprised to learn that many celebrities have dental implants!
Which Celebrities Have dental implants?
Most people who have dental implants probably don't broadcast it. Unfortunately, many famous people don't have the luxury of keeping their dental treatments a secret. Here is a list of some of your famous stars who have undergone the dental implants procedure:
Hilary Duff
Chris Rock
Morgan Freeman
George Clooney
Mike Tyson
Christie Brinkley
Tom Cruise
Miley Cyrus
Demi Moore
Ed Helms
Nicolas Cage
No matter what stage of your life you're in, you deserve to be able to speak and chew with ease and feel confident in your smile.
The Benefits of Dental Implants
Dental implants come with so many great benefits, and even if you have them, there may be some advantages you haven't considered. They can do wonders for your self-esteem and overall quality of life. Here are a few of the primary benefits they bring to the table:
They are Cavity-Proof
When it comes to dental implants, you'll never have to be concerned about tooth decay. However, your gums and your surrounding teeth are still vulnerable to infection and bacteria, so you'll want to be sure to floss around your implants and clean them daily.
Dental Implants Successfully Restore Your Ability to Eat with Ease
Difficulty chewing and missing out on your favorite meals can put a real damper on life. Fortunately, dental implants can restore up to 70% of your chewing strength and have a 95% success rate! While you'll still want to be mindful about certain hard foods or tough meats, you can be sure that you'll be able to chew much more easily with implants.
They're More Affordable Than You May Realize
Restorative dentistry isn't "cheap," but you wouldn't want it to be. The issues that can come from tooth loss, such as jaw deterioration, gum disease, and bacteria infiltrating the heart, are not worth the risk. Plus, taking care of your teeth now will save you money later on costly treatments for other issues that could have been avoided.
You'll Feel More Self-Confident
Studies have shown that people who feel better about themselves are typically more successful and enjoy a higher quality of life. If you feel good about the way your teeth look, then you'll find that it will be easier to put yourself out there in your career, meet new people, and get the most out of life.
If you've been living with tooth loss, you don't have to go on suffering. Talk to your dentist about how you can benefit from dental implants and love your beautiful smile once again!
About the Practice
If you're considering dental implants as an option for your smile, you won't find a better team of experts than the one at , Boyd & Walther Dental Associates. Their primary concern is making you as comfortable as possible while you are receiving restorative dentistry. They bring combined years of education and experience into their office each day, and they can't wait to help you. Are you ready to talk about restoring your smile? Schedule a consultation with us online or call (850) 878-4117.