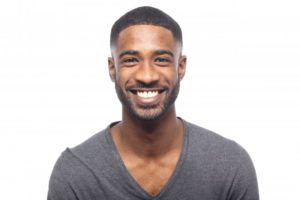 If you're like millions of others, you may have small chips, cracks, gaps, or discoloration in your smile that takes away from your appearance. Thankfully, your cosmetic dentist in Tallahassee can fix these issues! But how can you know which cosmetic service is best for your smile? It's easy—just take our quiz to find out. Don't worry, there are no wrong answers.
#1. How Would You Rate Your Smile (1-10)?
Between 7 and 9: There are minor flaws that I wish would disappear.
Between 4 and 6: My smile is average, but there are multiple imperfections that negatively impact my confidence.
Between 1 and 5: I don't like my smile because there is discoloration, chips, and gaps everywhere.
#2. What is Your Budget for Cosmetic Dentistry?
I want the most cost-effective solution.
I am willing to pay a little extra for my desired results.
I can spend whatever it takes to get the smile I've always wanted.
#3. Do You Want to Permanently Alter Your Smile?
I would like to make the most minimal changes possible.
I am willing to consider altering my smile.
My smile needs all the help it can get—I'm open to whatever is recommended.
#4. Do You Have Structural Issues Like Cracked, Decayed, or Missing Teeth?
I have a healthy set of teeth with tiny chips in a few places.
My teeth have noticeable chips and slight gaps throughout my smile but no decay.
Yes, I have tooth decay and other major oral health issues.
Your Results!
If you answered…
Mostly A's
You're lucky! You probably need cosmetic bonding. This quick and easy cosmetic treatment can be performed in a single visit, and it can erase small chips and gaps to give you a perfect set of teeth. The best part is that this option is more affordable than other services so it's easy on your wallet.
Mostly B's
You may need a combination of cosmetic bonding and services like Invisalign or teeth whitening. Our professional grade teeth whitening can get rid of tough stains and discoloration, and Invisalign will straighten your teeth! This will eliminate gapped or crowded teeth, plus you won't have to deal with the hassle of metal braces. The results allow you to smile with ultimate confidence.
Mostly C's
You may require a full smile makeover, which combines two or more cosmetic dentistry services to deliver the teeth of your dreams. In many cases, your dentist may use restorative and cosmetic dentistry treatments to bring your smile back to its full health and beauty.
Schedule a Consultation
If your answers didn't fall into a majority, no worries! You can schedule a consultation with your dentist, where they can recommend the treatment that will work best for your smile.
Now that you took the quiz, what are you waiting for? Contact your cosmetic dentist to make your smile's imperfections disappear!
About the Practice
At , Boyd & Walther Dental Associates, we have a team of 3 experienced and highly trained dentists who are ready to help you achieve your smile goals. They have decades of combined experience with advanced training in services like Invisalign and Botox. They offer a wide range of cosmetic treatments that lead to amazing results. For any questions, they can be reached through their website or by phone at (850) 878-4117.