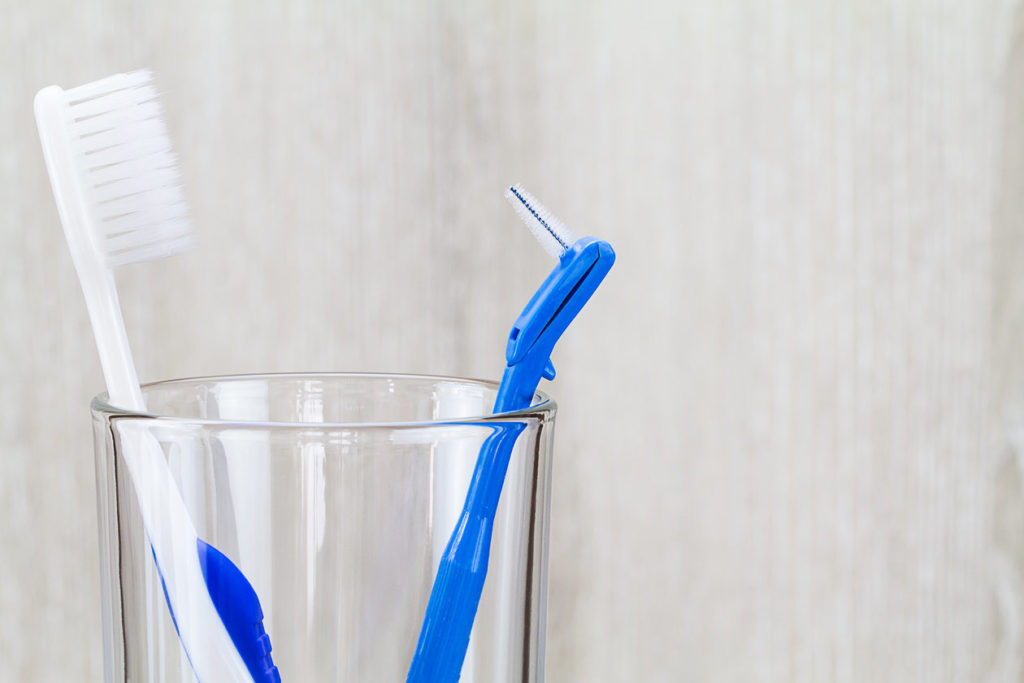 Stopping the spread of germs is everyone's top priority since the emergence of COVID-19. In addition to social distancing and more frequent handwashing, you need to consider the cleanliness of your toothbrush and other dental hygiene tools to protect yourself. The bacteria in your mouth and the germs in your bathroom can also collect on your brush. These germs can re-enter your mouth and potentially infect other parts of your body when you brush. While the American Dental Association recommends changing your brush every three months or immediately after you recover from an illness to limit the spread of disease, it is still important to take steps daily to reduce the growth of germs on your brush. Read on to find out what steps your dentist in Tallahassee recommends to protect yourself.
1. Sanitize Your Brushing Area
The sink that you brush your teeth in is likely the same one that you carry out a number of daily hygiene procedures in. It's important to clean it and the surfaces around it daily because they can harbor bacteria and viruses. For example, the coronavirus can live on some surfaces for as long as three days. At the end of each day, take the time to properly disinfect your brushing area to avoid accidentally transferring germs from the surfaces to your brush.
2. Wash Your Hands Prior To Brushing
Your hands come into contact with more surfaces in your home than any other part of your body. Washing them before you start brushing helps minimize the spread of germs from the environment to your brush and mouth.
3. Air Dry Your Toothbrush
After you finish brushing it's important that you rinse your brush off and let it dry completely. Storing your brush in a closed container between uses is a bad idea because it makes it harder for moisture to evaporate. Bacteria can use this moisture to grow in the spaces between the bristles on your brush. Let your brush air dry, preferably while exposed to sunlight to minimize the growth of bacteria between uses.
4. Don't Contaminate Products
Neither your mouth nor your toothbrush will ever be entirely free of germs. Therefore, it's important to be considerate of others when using dental care products in a shared space. When applying toothpaste, don't let the container make direct contact with your brush. If you're using mouthwash, don't pour it in your mouth directly from the bottle.
5. Don't Share Hygiene Items
Sharing your toothbrush with someone is never a good idea, especially during the COVID-19 pandemic. Even if you're cleaning it daily, there's always a chance for bacteria and viruses to hide on your brush. This goes for tools like dental floss and tongue scrapers as well. Stick to your own items to prevent germs from spreading.
Your mouth is the gateway to the rest of your body, so keeping it free from germs should be a priority. In addition to regular preventive visits, incorporating these tips into your dental hygiene routine will help protect your mouth and leave you with a clean and healthy smile you can be confident in.
About the Practice
Aspros, Boyd & Walther Dental Associates is proud to provide comprehensive dental services to residents of Tallahassee. The team of dentists has over 50 years of combined experience and is ready to use its expertise to provide patients with customized care in a comfortable environment. If you would like assistance with a dental issue, you can reach them through their website or at 850-878-4117.