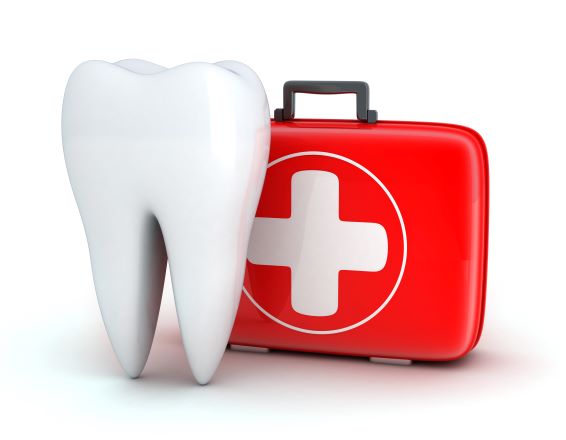 St. Patrick's Day is the perfect time for enjoying an old-fashioned Celtic celebration. But over-celebrating can lead to the need for an emergency dentist in Tallahassee if you're not careful. It's important to watch out for warning signs such as a damaged or dislodged tooth, mouth or jaw swelling, or a toothache that won't go away.
Five Warning Signs of a Dental Emergency
Seek dental care right away if you notice any of these five problems:
Painful or unexpected mouth swelling: this can be a sign of an abscess, broken jaw, oral tumor, or other serious condition. Applying cold to the affected area may help to manage discomfort in the meantime.
Sudden or chronic toothache: what could be worse than a nagging toothache? While this symptom is always cause for concern, it takes on added urgency if the problem seems to come out of nowhere or if it makes daily tasks difficult.
Broken or dislodged tooth: this problem can result from blunt force trauma to the mouth, from a prolonged infection, or another cause entirely. Save the tooth fragments if possible and bring them with you to your dentist.
Toothache or tooth pain accompanied by fever: this indicates that you're suffering from a serious infection. Failure to get immediate help could lead to serious consequences.
Bleeding inside your mouth: this may indicate a variety of problems, from a broken tooth to a possible skull fracture. You should be especially concerned if the bleeding has no obvious cause.
Managing Dental Emergencies until You Can Get Help
Depending on your external circumstances, it may be hours or even days before you're able to see an emergency dentist. Here are some steps you can take in the meantime to manage the condition:
Stay calm: an emergency is always stressful, of course. But letting your emotions run away from you will only make the situation worse.
Write down all the symptoms: the human memory is unreliable in times of stress. Jotting down the symptoms and giving the list to the emergency dentist will help him or her to arrive at the correct diagnosis.
Keep the necessary contact information on hand: an emergency is not the time to ask "where can I find a dentist near me." Have the information written down ahead of time and kept in a safe place. You may also want to store it on your phone or other electronic device.
Prepare a dental first aid kit: the time to take this step is now, before an emergency comes along. A well-stocked kit should include a small container of clove oil, dental wax, a nonsteroidal anti-inflammatory drug (NSAID) such as ibuprofen, a small mirror to see what's going on in the mouth, and a pair of latex gloves.
St. Patrick's Day only comes around once a year. So by all means enjoy yourself. But do so in a smart way by following the tips in this post. That way you'll look back on the holiday with happy memories, not aching regrets.
About the Author
Dr. Ransey Boyd has been practicing dentistry for 15 years. She is a member of the American Dental Association and the Florida Dental Association. You can reach her office online or by calling (850) 878-4117.