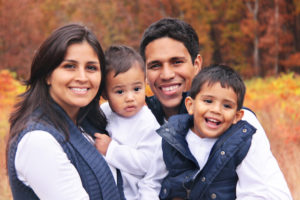 As we near the end of 2018, your to-do list is probably filling up with holiday parties, gatherings, and a number of other fun events. Before things get too crazy during November and December, why not take a few steps to ensure that you are getting the most out of your dental insurance coverage? Each year, Americans waste literally billions of dollars in unused insurance benefits — but it doesn't have to be that way. Keep reading to learn how a visit to the dentist in Tallahassee can help you save big before the year is up… for the benefit of your smile AND your wallet.
Do You Have Unused Benefits?
Making the most out of your dental insurance coverage requires understanding a bit about how it works. One key feature is the fact that most insurance plans are set on a calendar year, and unused benefits do not rollover from one period to the next. Most insurance plans will cover between $1,000 to $1,500 worth of dental care after the deductible has been met. If you have money remaining towards this annual maximum, you are running dangerously close to losing it on December 31, 2018!
Maximizing Coverage in 2018
By acting now, you can take the right steps to rescue your benefits and cash in on the treatments you are eligible for. For instance, two checkups and cleanings are fully covered each year. If you have not already had 2 in 2018, that is a great place to start! Some other tips which may be helpful for using up your benefits include:
Partnering with a dentist who is either in-network with your provider or who accepts most PPO plans to make cashing in on coverage easier

Finishing up any open treatment plans if you have money left toward your annual maximum

Breaking up more complex treatments over the course of two coverage periods to reduce out-of-pocket costs

Taking advantage of unused funds in HSA and FSA accounts, too

Continuing to take excellent care of your oral health to reduce the need for complex treatments altogether
It's Not Too Late!
If you have unused insurance benefits to your name or if you still have money remaining in an FSA or HSA, you are at-risk of kissing those funds goodbye in 2019 — but there is still time to make sure that does not happen! Dental insurance offices fill up during November and December, and some treatment plans may require multiple appointments to complete. Act fast for the most convenient scheduling! Book a visit with your family dentist or one who accepts your insurance this week, and let them know you are trying to stretch your benefits when you do.
Meet the Practice
At , Boyd & Walther Dental Associates, we are known for providing high-quality comprehensive dental care at a price most families can afford. We accept major PPO insurance plans and encourage all patients to book a visit before the year is up! To do just that, don't wait to contact the "dentist near me" you can count on today.